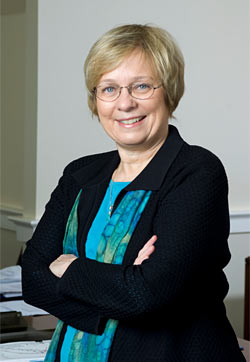 On 15 and 16 September 2011, UNESCO Director-General Irina Bokova hosted the
first meeting of UNESCO's High Panel on Science and Development
at UNESCO Headquarters. The meeting brings together personalities who make up the
Panel
, including two distinguished American scientists:
Dr. Susan Avery, the President and Director of the Woods Hole Oceanographic Institution
Dr. Ahmed Hassan Zewail, the Nobel Laureate chemist -- and Egyptian American -- who holds the Linus Pauling Chair in Chemistry and Physics at the California Institute of Technology.
UNESCO has a long history focussing on capacity-building in the natural and social sciences, particularly in the developing world, and on mobilizing international communities to collaborate around scientific challenges that cannot be addressed by any one nation alone. UNESCO's broader goals include the use of science for poverty reduction, for sustainable development and for building a culture of peace.

UNESCO needs to lead an in-depth reflection on how the international community can cooperate more effectively to address these issues.
This is a priority for UNESCO's Member States, who have requested the Director-General to propose new strategies and initiatives that can strengthen our efforts in science, technology and innovation. This High-Level Panel is a response to their expectation.
The panel is to provide UNESCO with guidelines for the development of working strategies to promote sustainable development and advance the fight for the eradication of poverty. The High Panel will meet twice a year with the objective of identifying current challenges in the social and natural sciences so as to help UNESCO fine-tune its actions. New partnerships with the private sector, civil society and academia are also to be examined.